Feb 13, 2023
Just got rid of Google analytics
TLDR: This webiste uses Pirsch now. Tried Matomo, Plausible and others.
Google analytics is just way too complicated. I have never dugged into the metrics at any point in time. I run a personal website so the mileage might differ. If you run ads on your site or something, it might be something you check often.
The UI is also too bloated, it's like the photoshop of the web.
I can't seem to recall how to add team members, I always have to google how to do that.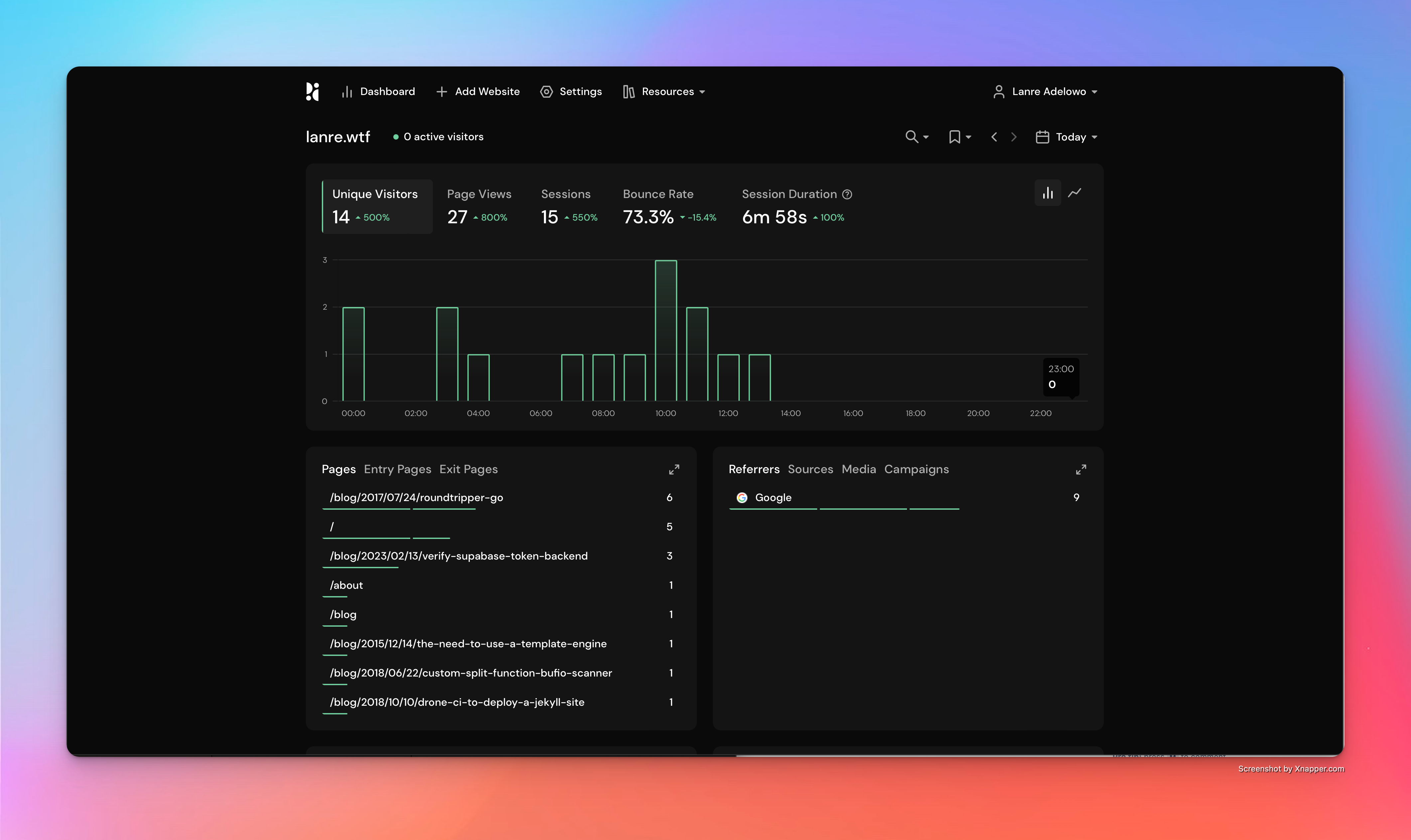 Google analytics 4? Universal analytics? Analytics 360?
There always seem to be a new change coming to GA that requires you to either relearn the dashboard or update your integration on the website or reconfigure something in the dashboard.
So intrusive it's blocked by some many software already.
I personally use Next DNS . By default, google analytics is blocked. Even the website for the dashboard gets blocked too. I suppose a lot of people already use some form of privacy layer on their network.
Since I tested both Plausible and Pirsch , my personal visits to the website have been recorded more often.
I suppose over time they can be flagged as analytics products but i strongly doubt that happening as they are extremely non intrusive and not cookie based. And even if that happens, you can always pass them through your own domain :)
50KB of analytics
Pirsch comes in at under 1KB and thus extremely lightweight.
Conclusion
The only downside of Pirsch is that it costs money :). I currently pay $6/month for 10k visits. I average around 800-1,500 visits per month and I can use the rest of the visit milestone for other websites :)
I have the option of self-hosting but I really don't like this option except there's a huge cost saving gap.
I hope to stick with Pirsch for my commercial ventures going forward too!